Building of the Year
In order to join the Building of the Year competition, you must be an NFBA member. CLICK HERE to learn more about joining.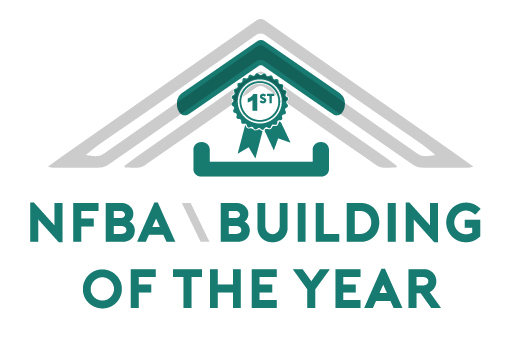 CLICK HERE for directions on how to upload your photos and supporting documents

Questions? Please email jwhite@nfba.org
---
The NFBA Building of the Year Awards consists of 24 categories plus a Judges' Award. The Building of the Year Awards allows builder member companies of comparable size to compete against each other. Each of the 12 award categories has two divisions:
Experts: Builders within the NFBA membership categories of $0–6 million in annual gross volume.
Masters: Builders within the NFBA membership categories of over $6 million in annual gross volume.
---
NFBA will validate all entries by confirming the company's membership category. Winners in both divisions of all categories receive equal recognition and benefits.
---
Benefits of Winning a Building of the Year Award
Winners will be recognized at a prestigious awards luncheon at the annual Frame Building Expo.
Winners will be featured in an NFBA publication.
Winners are recognized on NFBA's website and in special features throughout NFBA communications.
Winning projects will be featured on the Frame Building Expo show floor for more than 1,000 building and design professionals to view.
Building of the Year winners receive a plaque to showcase their company's high-quality work.
Judges' Award Winners
Masters Division Winners
Congratulations to our 2021 Building of the Year Masters Division winners. The competition was traditionally fierce but in the end, these buildings were chosen as the premier projects built by the over $6 million builders.